Why Geek And Gorgeous
GEEK FORMULAS

We create products with clinically proven actives in cosmetically elegant formulas that are fragrance, colorant and drying alcohol-free. We avoid controversial ingredients to give you total peace of mind. We're 100% cruelty-free.

KNOWN AMOUNT OF ACTIVES

More is not always better, but we believe that transparency and knowing the amount of main actives in the right context help to make smart and informed product decisions leading to gorgeous results.

EFFICIENCY WITHOUT THE PRICE TAG

We are vertically integrated with our own development & manufacturing, and are a mostly direct to consumer brand meaning we can offer you efficient and high-quality products at an awesome value for money. 
G&G Liquid Exfoliants
Our exfoliation collection contains three all-skin type liquids that combine different acids in different strength to suit everyone's individual sensitivity to exfoliant acids. Smooth Out is our strongest product with 12% Glycolic + Lactic acid, Cheer Up is our mid-strength version with 6% Mandelic + BHA and Calm Down is our super gentle baby with 4% PHA + BHA.
Shop now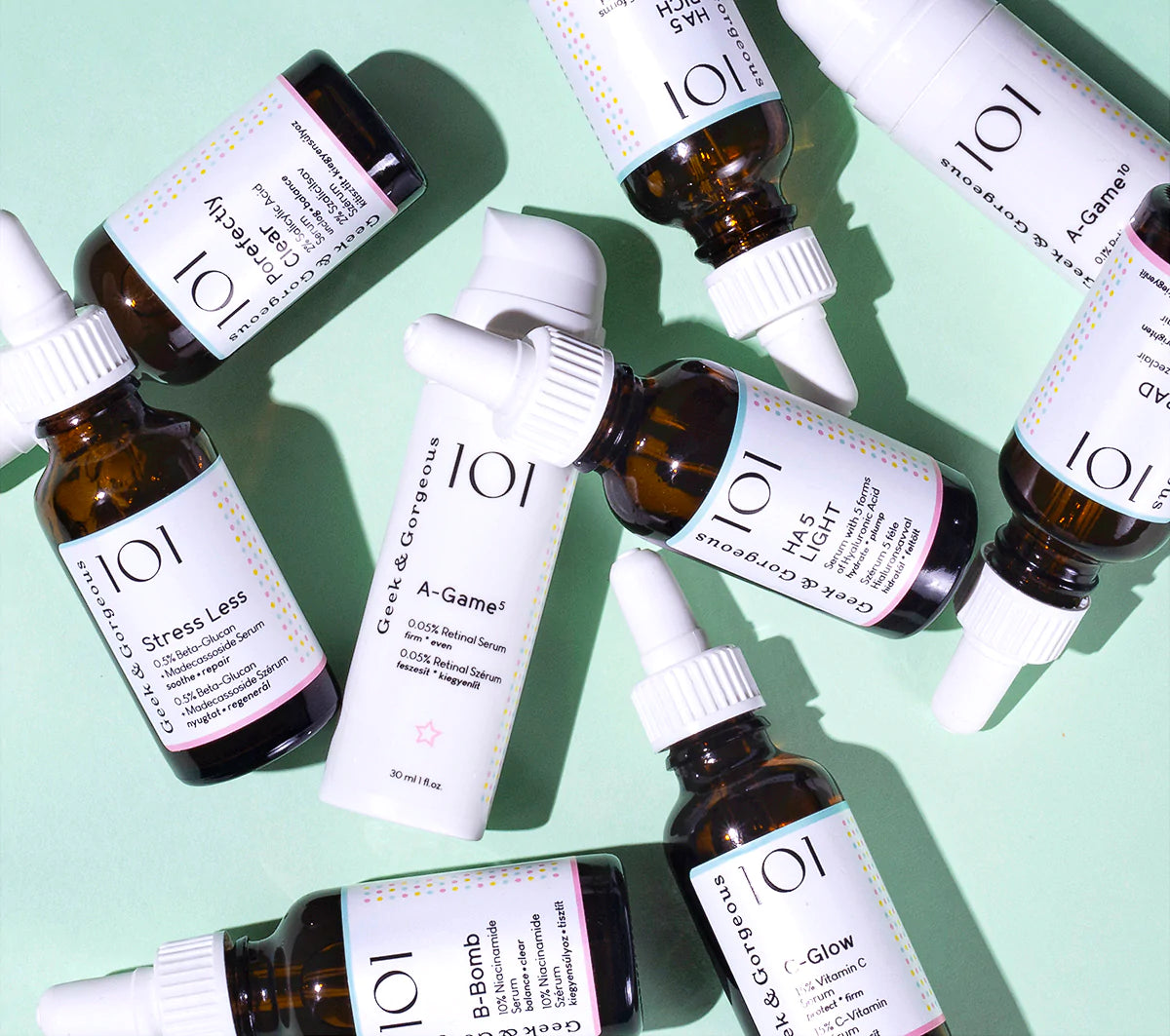 101 line
Our 101 line is an "introduction line" to G&G and pro-science skincare where we include either common, best practice formulas with a G&G twist or unique formulas focusing on an active ingredient that we find awesome but still miss from the market (at least in the EU). Our bestsellers are C-Glow, the 15% Ascorbic Acid serum that we create fresh every week and A-Game, the budget friendly retinAl serum
Shop now